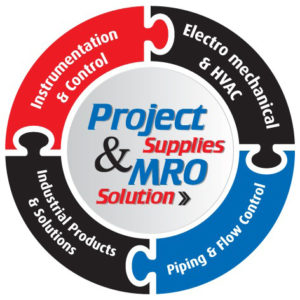 ProExpert International Trading Company, An ISO certified Company Specialized in providing Products & Solutionsto Oil &Gas, Petrochemicals, Utilities ,HVAC and other industries with motive to satisfy customers need through quality products, best delivery and competitive prices from internationally reputed Manufacturers. Headquartered in UAE with branch office in KSA ,USA,UK . Our associates are all around the globe for optimum supply chain solutions. Our Alliance with manufacturers, stockiest,distributors mixed with the supply chain mastery will enable delivery of any and all items atcustomer doorstep as demanded.
An extensive stock of various specialty material grades enables ProExpert to be highly reactive in case of shut-down/emergency.
No limitations to the scope of supply, be it a small spare parts to large project supply we have unrivaled expertise to meet the challenge and the customer satisfaction.
An experienced team with technical knowhow is exclusively dedicated to help the clients findingout of the box solutions when dealing with Taylor made products and packages.
ProExpert aims to be your single and reliable partner for all you piping needs and provides a largerange of special services in need of hour.